A better way to insure your Subaru
Get a quote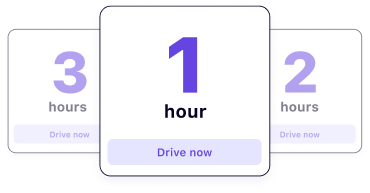 Temporary car insurance
Cover for days, hours or weeks.
Only pay for what you need. Get short-term, fully comprehensive car insurance, with easy extensions if you need more time. And with cover starting instantly, there's no need to commit in advance. It's the ultimate flexibilty. Get started with a GB driving license if you're 19 and above.
Get Temporary Car Insurance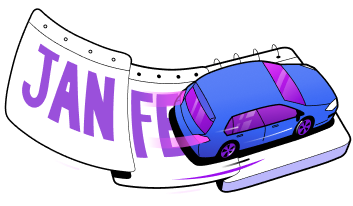 Pay monthly subscription
For real-life flexibility - rolling monthly car insurance
An alternative to traditional annual insurance - month to month rolling cover, without a deposit, no interest and no cancellation fees. Plus good drivers pay less with our Smart Pricing feature which helps you unlock savings of up to a third - powered by the technology in your smartphone.
Get Flexible Car Insurance

Hi! We're Cuvva and have teamed up with Subaru Owners Club to bring you super flexible insurance for your pride and joy.
We've rebuilt car insurance from the ground up and put our heart and soul into customer support, ease of use and transparency.
Popular posts
Is it still worth buying a petrol or diesel car?

With just years to go until the 2030 ban, is it still worth buying a fossil fuel car? Or should British drivers make the switch to electric vehicles (EVs)?

Read more

How your car's colour affects your insurance

Here, we explain everything you need to know about how the colour of your motor could affect your car insurance (the answer isn't so black and white!)

Read more

Getting car insurance if you're not the registered keeper

Different insurers have different approaches when it comes to insuring non-owners and non-registered keepers. Here we break down how it works.

Read more